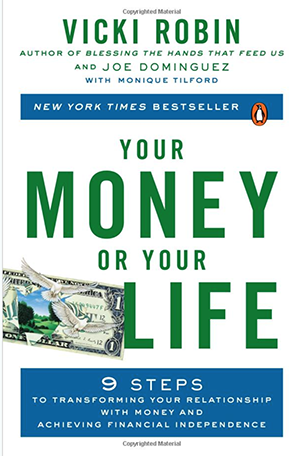 From Amazon:
In an age of great economic uncertainty when everyone is concerned about money and how they spend what they have, this updated edition of the bestselling Your Money or Your Life is an essential read. Millennial Money's Grant explains: "The premise of it is that you exchange your time for money. And when you start thinking about how many hours of your life it took to save up the money to buy something, you really start thinking twice about your purchases."
In Your Money or Your Life, Vicki Robin shows readers how to gain control of their money and finally begin to make a life, rather than just make a living. With this book, you'll learn how to:
• Get out of debt and develop savings
• Save money through mindfulness and good habits, not strict budgeting
• Declutter your life and live well for less
• Invest your savings and begin creating wealth
• Save the planet while saving money
• And much more!
"The seminal guide to the new morality of personal money management." –Los Angeles Times