WORLD SUMMIT OF NOBEL PEACE LAUREATES – ATLANTA 2015
The 2015 Atlanta Summit of Nobel Peace Laureates is an important global event organized to promote democratic values and to highlight the significance of freedom and peace. The Summit will consist of three and a half days of mini-summits, debates, meetings, workshops and other activities to address the challenges of global civilization. Summit sessions will discuss what actions can be taken to support democracy and world peace. The sessions will cover topics such as youth, education, technology, civil rights, human rights, global health, women's empowerment, nuclear disarmament, climate change, water/sustainability, poverty, economic prosperity and global peace.
Georgia State students, in a prototype of Better Bureau dubbed ++Good Studios, created a full blown brand identity for the conference under the direction of Carrie Brown, Creative Director and Grad Student in Graphic Design, and faculty mentor Liz Throop, Ernest G. Welch School of Art and Design.
Better Bureau was asked to create several preliminary print elements for the conference, including this Gala Program and Brochure.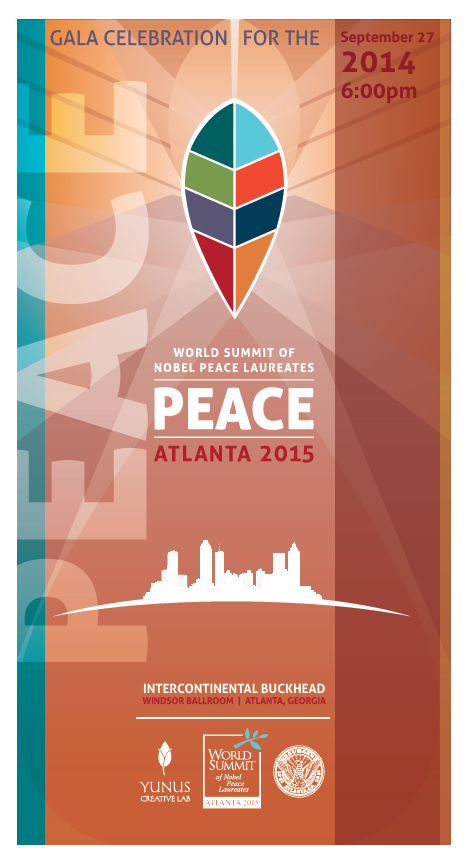 P.1.0014_JBC_WSNPL_gala_program_V1.10-copy